Mixer has been awarded as Excellent Company 2019 during the 11th edition of the Osservatorio PMI, a Global Strategy project.
The event was held on 25th September 2019 at Palazzo Mezzanotte in Milan, in collaboration also with Borsa Italiana and Confindustria – Piccola Industria.
The initial sample was 60,000 small and medium companies in Italy. Among them, 722 were evaluated for their growth rate and they achieved great performance about environmental sustainability, welfare, revenue and efficiency.
Mixer included.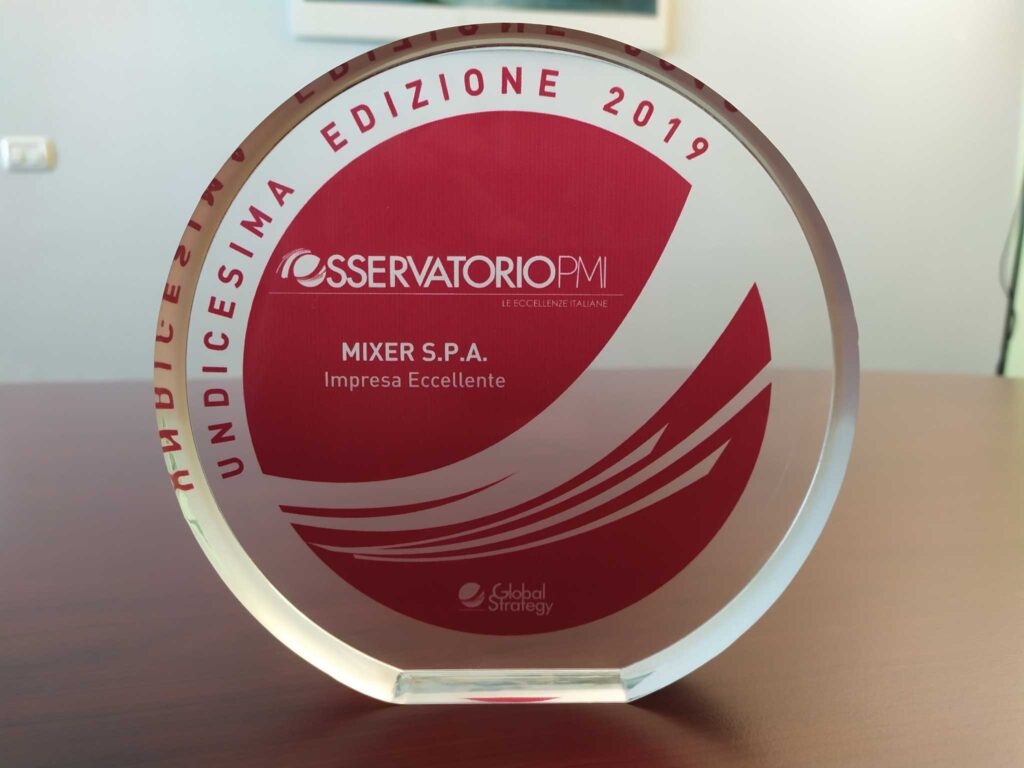 Dr. Andrea Galanti, Mixer S.p.A. General Director says: "We are pleased to receive this award: for us innovation, sustainability and responsibility to the whole community are crucial. For that reason, our commitment to the future is constant. We share this success with all the employees who work hard to achieve the goals as well as with our agents, our customers and suppliers".
Thanks!