On 16th September 2021 Mixer participated at the Cables 2021 conference with the presentation: "Bedding compounds for cables: testing methods".
Our Strategic Project Manager – Andrea Magrì, PhD – talked about the importance of testing methods for cables and compounds, in our case specifically for bedding. He also underlined how the Mixer's research laboratory has consolidated procedures focusing on the development and the quality control of our EKOPREN® products.
Particularly, the mentioned topics were:
Mechanical and physical testing. Determining the main properties of bedding compounds;
Assessing the cable behaviour under fire conditions at laboratory scale to simulate a real cable test; 
Evaluating the compatibility between bedding, insulation and sheathing in controlled conditions to measure the migration of plasticizers and the mechanical properties after aging;
Replicating the peeling of bedding from insulation in laboratory;
Processing the bedding in a laboratory extruder to measure extrusion parameters and melt properties.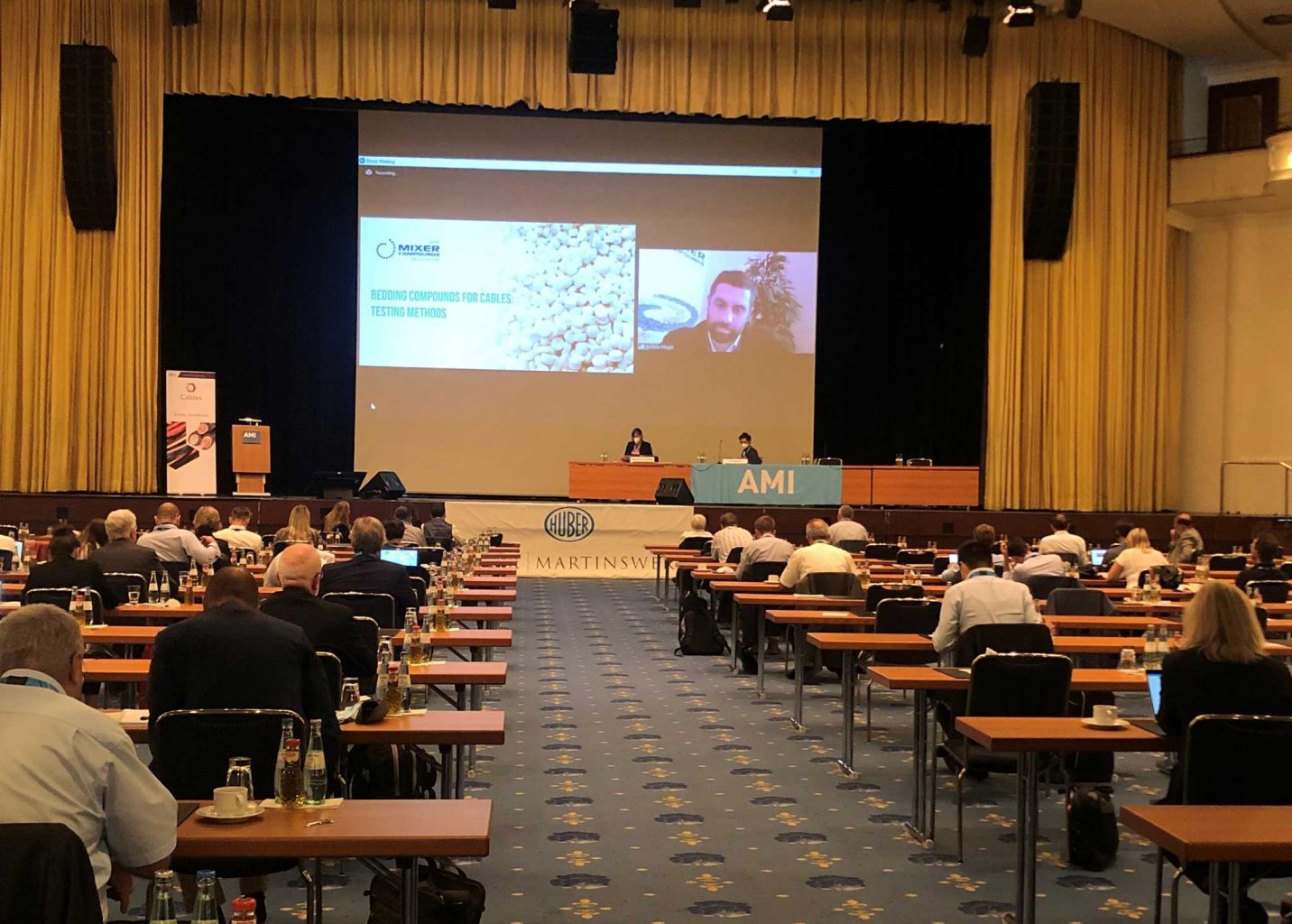 Visit the download page to discover our EKOPREN® products and our complete portfolio.
For schedule you virtual meeting with our technical or sales departments, please use the contact form.